When it comes to shopping on Amazon, many don't know that how to find a seller on amazon? Finding the perfect seller can significantly impact your overall experience. With so many sellers competing for your attention on Amazon, it's crucial to have effective strategies in place to identify the ideal seller for your needs.
In this comprehensive guide, we will explore expert tips and techniques to help you find a seller on Amazon that meets your expectations.
From leveraging advanced search filters to evaluating seller ratings and reviews, this article will equip you with the knowledge and tools necessary to make informed decisions and enhance your shopping journey on Amazon.
Find a Seller on Amazon Using Advanced Search Filters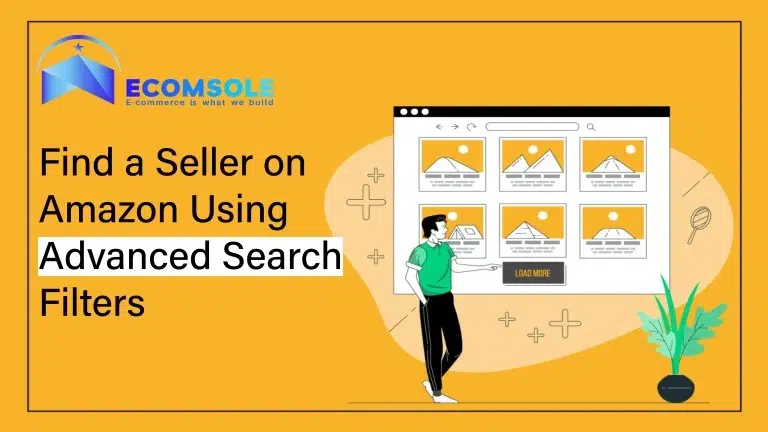 One of the most powerful tools available to shoppers on Amazon is the advanced search filter for Amazon seller search. By utilizing advanced search filters, you can narrow down the vast product selection and find sellers that align with your specific requirements.
These filters allow you to clarify your search results based on criteria such as
brand,
price range,
seller location,
shipping options, and
By specifying your desired parameters, you can quickly identify sellers that meet your preferences, saving you time and effort in the process.
Assess Seller Ratings and Reviews to Find a Seller on Amazon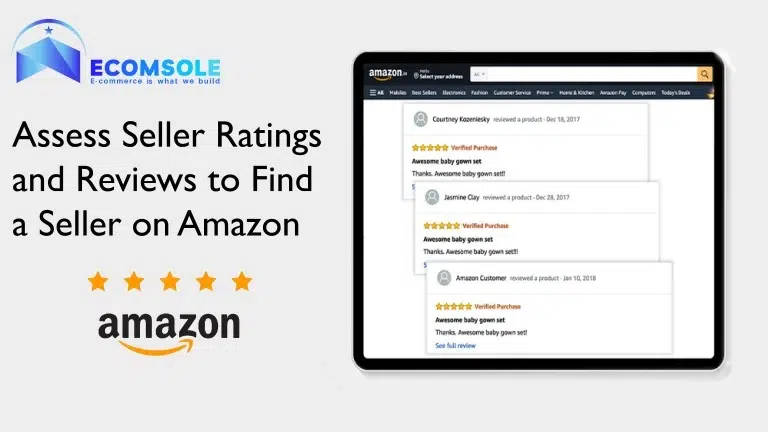 Seller ratings and reviews provide valuable insights into the reputation and reliability of an Amazon seller. When viewing a product listing on Amazon, scroll down to the seller information section.
Here, you will find the seller's name and feedback rating, indicated by stars.
Click on the seller's name to access their seller profile, where you can read through reviews left by previous customers. Pay close attention to both the overall rating and the specific comments provided by customers.
opt for sellers who have a strong track record of positive reviews and high ratings to enhance the likelihood of a smooth and satisfactory transaction.
Analyze Seller Performance Metrics for Reliability on Amazon Seller Search
Amazon provides various performance metrics to help buyers make informed decisions when choosing an Amazon seller. These metrics include
shipping time,
order defect rate, and
customer response
To access this information, visit the seller's profile and navigate to the "Seller Feedback" section.
By reviewing these performance metrics, you can gain insights into the seller's professionalism, reliability, and commitment to customer service.
opt for sellers with strong performance metrics on Amazon seller search to increase the likelihood of a smooth transaction and excellent customer support.
Discover Amazon's Choice and Best Seller Labels to Identify Top Sellers on Amazon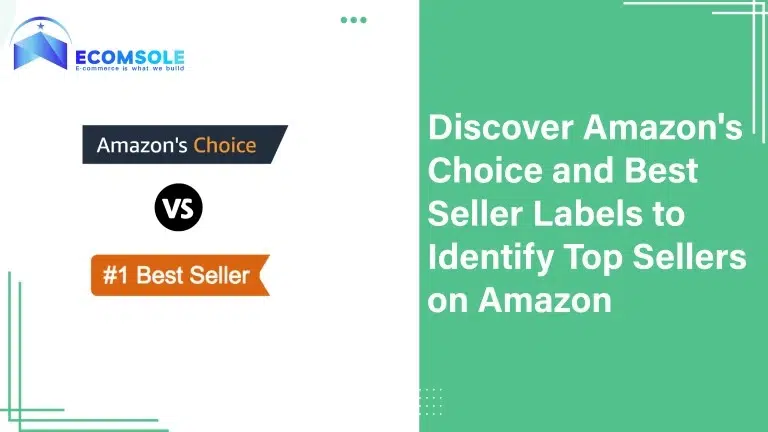 In this ever-evolving world of the online marketplace, Amazon stands tall as a prominent platform for sellers to promote and sell their items to millions of buyers worldwide. As an Amazon seller, you may encounter situations where you want to merge your two independent seller accounts into a single unified business. In this article, we will address all your queries regarding "Can I merge two Amazon accounts?" and shed light on the possibilities, limitations, and potential benefits of this venture.
Amazon designates certain products as "Amazon's Choice" and highlights others as "Best Sellers" on Amazon seller search. These designations are based on various factors, including
Sales volume,
positive reviews, and
customer
Products labeled as "Amazon's Choice" or "Best Sellers" often come from reputable sellers with a proven track record. While these designations don't guarantee a perfect experience, they can serve as helpful indicators to find a seller on Amazon.
Consider these designations as additional criteria in your search to enhance your chances of finding reliable sellers on Amazon seller search.
Utilize Additional Tools and Features for Enhanced Amazon Seller Search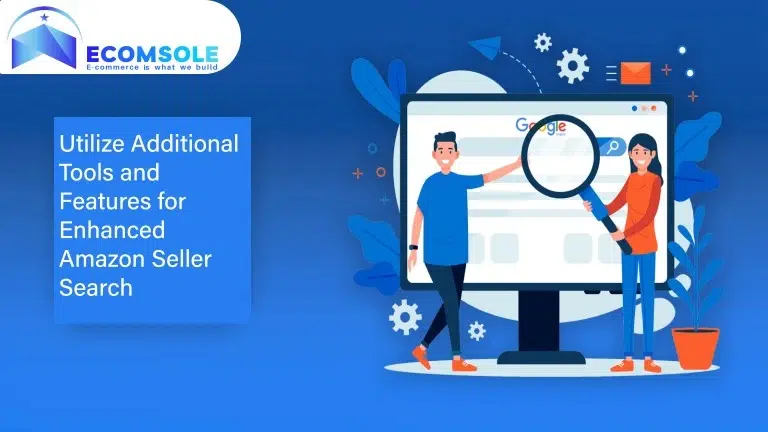 In addition to the previously mentioned strategies, Amazon offers additional tools and features that can aid you in finding the right seller on Amazon.
For instance, the "Fulfilled by Amazon" option ensures that the seller's products are stored, packed, and shipped by Amazon itself, ensuring a high level of reliability and customer service.
Another useful tool is the "Ask a Question" feature, which allows you to directly communicate with the seller to clarify any doubts or concerns you may have before making a purchase.
In the vast world of Amazon, finding the right seller is essential for a satisfying shopping experience. By using advanced search filters, checking seller ratings and reviews, analyzing performance metrics, and considering Amazon's Choice and Best Seller labels, you can confidently locate the perfect seller on Amazon. Remember to prioritize reliability, trustworthiness, and customer satisfaction when making your decision. Armed with these helpful strategies, you now have the tools to navigate large selection and find a seller on Amazon that meets your needs.
Happy shopping on Amazon, and may you enjoy every moment!
You can have a meeting with our team for free consultation if you need professional help with your Amazon business. We are an e-commerce business consulting agency that provides Amazon Business consulting, Amazon A to Z management services, and more. We can help you grow your grow your business on Amazon.