Introduction to how to get ungated on amazon
The process of being ungated on Amazon involves obtaining permission to sell certain prohibited items on the online marketplace. Amazon has stringent standards for sellers to sell specific items, and failure to achieve those requirements might result in a seller being banned from listing or selling the product. To get ungated on Amazon, sellers must complete the standards for each category or product they wish to trade. This usually involves providing confirmation of authenticity, satisfying minimum sales volume criteria, or acquiring specific certifications or permissions. In this article, we will discuss how to get ungated on Amazon, the steps involved in this process, and provide some tips for success.
Understanding Amazon Gating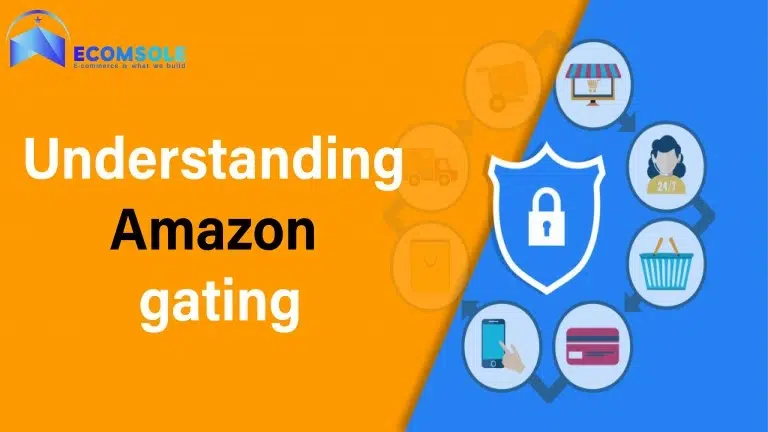 Amazon gating is a technique through which Amazon prevents specific brands or goods from being offered on their site. Gating is intended to defend the Amazon marketplace's integrity by prohibiting the sale of counterfeit or inauthentic items. Before sellers may sell gated items, Amazon may require them to complete specific standards, such as submitting evidence of authenticity or achieving sales volume limitations. While gating might reduce competition for some items, it also offers customers the certainty that they are obtaining genuine products from reliable sellers.
How to get ungated on Amazon
To get ungated on Amazon, you must follow precise processes and satisfy specified conditions. The first step is to check your account details and submit the required documentation to see whether you are qualified to sell in the restricted category.
After meeting the criteria, you may apply for approval by submitting an application with the necessary information and proof. Depending on the category, the application procedure may take a few days or weeks, and you must provide precise and comprehensive information to prevent rejection.
You may also be required to demonstrate previous experience selling similar products, and Amazon may seek extra evidence or perform a background check. Finally, once approved, you must continue fulfilling the conditions and adhering to Amazon's standards in order to keep your ungated status.
How to determine if your product is gated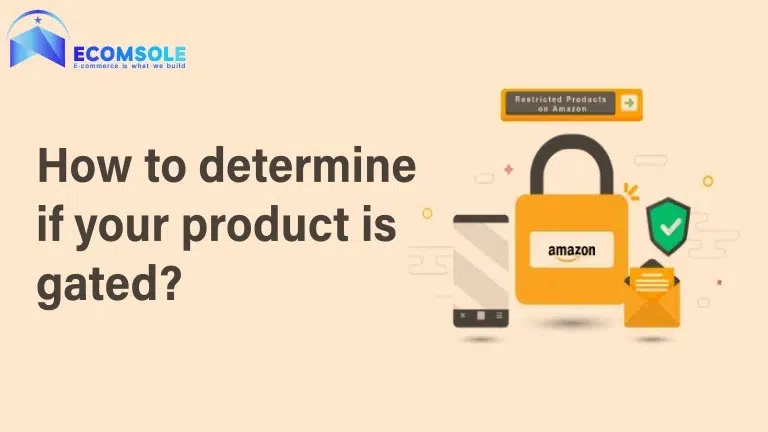 A gated product requires a user to provide some kind of information or do a certain action before they can access the product's full capabilities or content. To determine if your product is gated, consider whether there are any challenges to enrollment for users. To use particular services, do customers need to enter an email address, sign up for a free trial, or pay? If the answer is yes, your product is most likely gated. Furthermore, whether you are collecting user data or demanding a certain activity before granting access, you should be honest with your consumers to establish trust and compliance with any data privacy laws.
How to prepare for the ungating process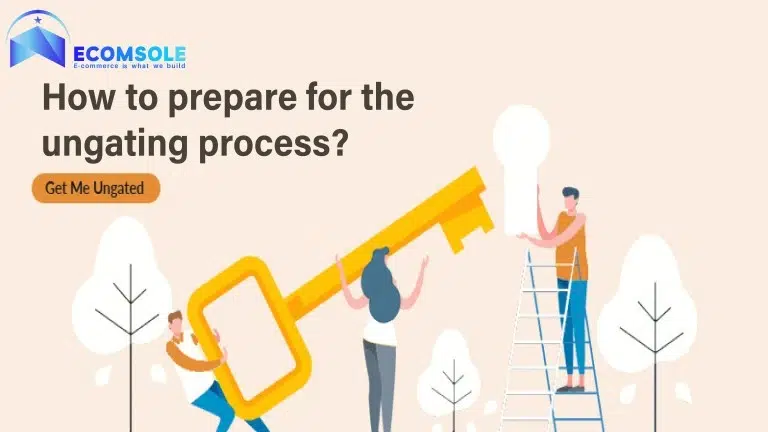 You should learn the rules and standards for the marketplace you're selling on before beginning the ungating process. This might entail submitting certain documents, such as invoices or certificates, or fulfilling specified sales or performance targets.
Ensure that your product fulfills the marketplace's safety and quality criteria. Additionally, ensure that your product listing is clear, accurate, and complies with the marketplace's regulations and standards. Finally, throughout the ungating process, be prepared to respond quickly to any queries or demands from the online platform. You may improve your chances of successfully being ungated and selling your goods on the marketplace if you plan ahead of time.
How to apply for ungating on Amazon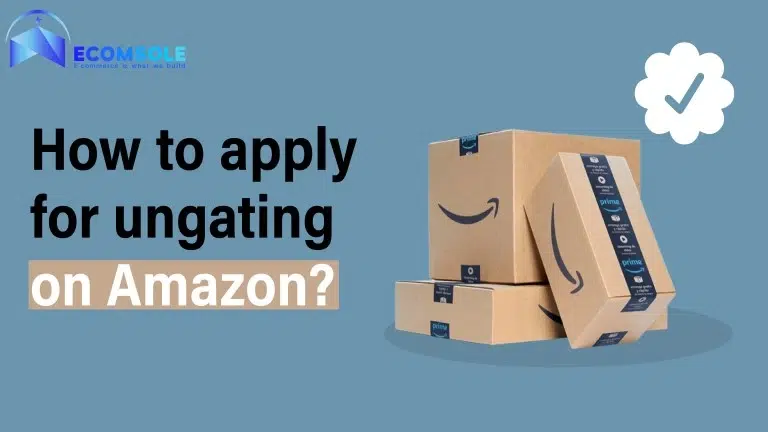 Sellers must show evidence proving they can sell certain brands or items in order to apply for ungating on Amazon. The evidence required varies according to the product or brand but often includes invoices, manufacturer authorization letters, and product listings on other respected e-commerce sites. Sellers may apply for ungating using their Amazon Seller Central account's "Add a Product" option. After receiving the application, Amazon's ungating team will analyze the documents and decide whether or not to authorize the seller to ungating. It should be noted that ungating might take several weeks and that not all petitions are accepted.
What to expect during the ungating process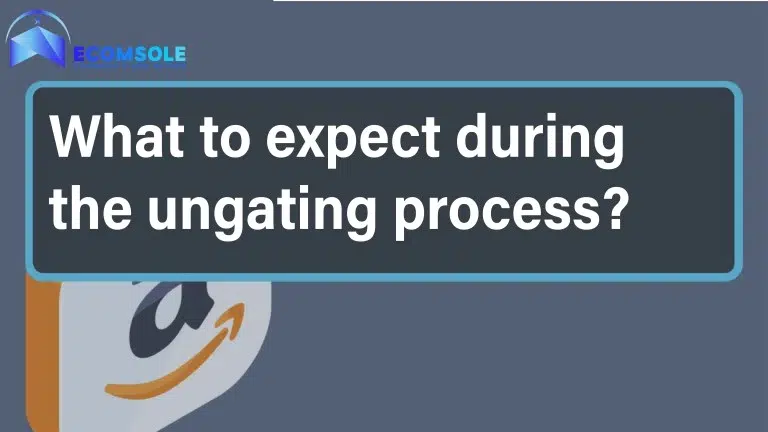 Typically, the ungating procedure includes filing an application, presenting evidence to validate the items' legitimacy, and satisfying the platform's specified requirements.
During the ungating process, sellers can anticipate a variety of criteria and procedures, such as giving confirmation of purchase from legal suppliers, showing compliance with safety and regulatory standards, and providing clear and accurate product descriptions. Depending on the complexity of the product and the platform's needs, the process might take several weeks or even months to complete.
Before commencing the procedure, thoroughly investigate the platform's ungating needs and ensure that all essential documentation is ready and easily accessible. Sellers may access a greater choice of items and clients by following the platform's requirements and successfully completing the ungating process, resulting in higher sales and income prospects.
Tips for a successful ungating process 👇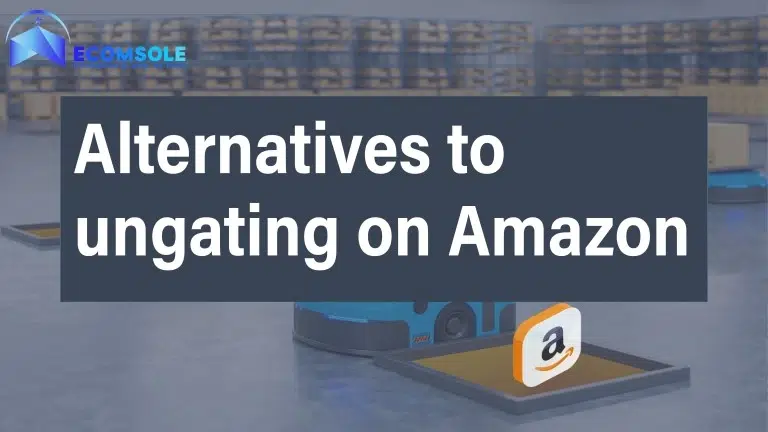 Amazon ungating is an uphill battle, but with the appropriate attitude, you can improve your chances of success. Here are some tips and tricks to guide you through the ungating process:
Research the requirements: Before beginning the ungating process, be sure that you have adequately researched the requirements for the category or product you want to sell. Examine Amazon's standards and requirements to verify you satisfy all of the requirements.
Provide accurate and complete documentation: When submitting your application, ensure all required material is accurate, complete, and up to date. This contains information about your company, product invoices, and certificates.
Be patient: The ungating process may be time-consuming, so be patient and keep track of your application's progress. Contact them again if you haven't heard back from Amazon within the required period.
Build a good track record: You should have a solid track record as an Amazon seller by providing high-quality items and maintaining high customer satisfaction. This will boost your reputation and raise your chances of being ungated.
Seek professional help: If you are struggling with the ungating process, consider obtaining professional assistance from an Amazon ungating consultant or company.
By following these guidelines, you may improve your chances of successfully ungating and selling restricted items on Amazon.
Alternatives to ungating on Amazon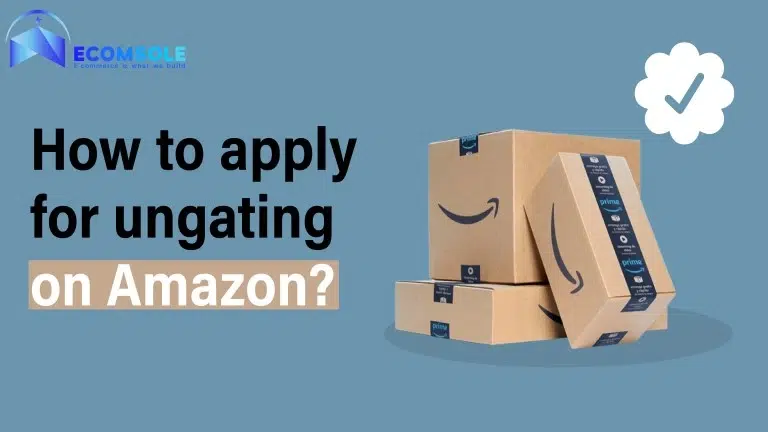 There are certain alternatives available to Amazon ungating that might assist sellers in expanding their product offers and growing their companies.
Selling items in non-restricted categories is one option. Finding lucrative niches may involve some study and trial, but it may be a smart way to start developing a successful Amazon company without the trouble of ungating.
Another possibility is selling things on other e-commerce sites, such as eBay, Walmart, or Shopify. This may assist retailers in diversifying their sales channels and reaching a larger audience.
Finally, sellers may think about collaborating with wholesalers or manufacturers that are already authorized to sell in limited categories. Sellers may provide a broader choice of items by collaborating with these partners rather than going through the ungating process themselves.
Although ungating on Amazon might be a beneficial step for certain sellers, there are several other routes to success in the marketplace. Sellers may accomplish their objectives and expand their Amazon presence by investigating these choices and determining the best approach for their company.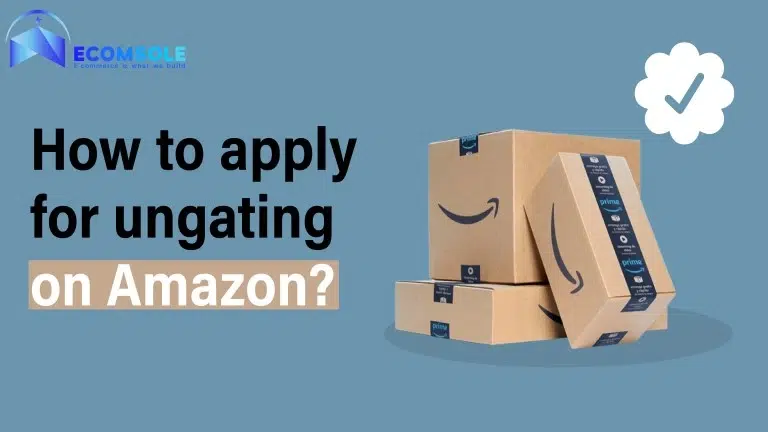 Let's summarize our guide on how to get ungated on Amazon with our final comments. Getting ungated on Amazon can be a challenging process, but with the proper preparation and approach, it can be very rewarding. By following the approaches outlined above, you can increase your chances of success and start selling previously restricted products. Remember to focus on one category, gather all required documentation, build strong relationships, and be persistent in your efforts. With these tips, you can successfully get ungated on Amazon and grow your business.
How to get ungated on Amazon?
Getting ungated on Amazon means a seller is approved to sell a specific product category on the platform. It is because some products are restricted on Amazon, and sellers must meet specific requirements to be able to sell those products.
How do I get ungated on Amazon?
To get ungated on Amazon, you must provide the necessary documentation and certifications to meet Amazon's requirements for the specific product category. These requirements can vary depending on the product category, and some may require additional fees or testing. For example, Amazon requires FDA registration, product labeling, and compliance with certain regulations to sell in the Health and Personal Care category.
What products require ungating on Amazon?
Amazon restricts several product categories, including Beauty, Grocery, Health and Personal Care, Jewelry, Watches, and several others. Each class has its own requirements, and sellers must meet them to sell in that category.
How long does it take to get ungated on Amazon?
The time it takes to get ungated on Amazon can vary depending on the product category and the seller's ability to provide the necessary documentation and certifications. Some categories, such as Grocery, may take longer due to additional regulations. Generally, this procedure can take anywhere from a few days to several weeks.
What are the benefits of getting ungated on Amazon?
Getting ungated on Amazon can increase your potential sales by allowing you to sell in restricted product categories. This can lead to a visible increase in revenue and growth opportunities for you. Additionally, it can also enhance your credibility on the platform and allow you to access more advanced selling features.